SNOWED IN
Week of February 5th, 2017
WARP DOGS' CORP LOGS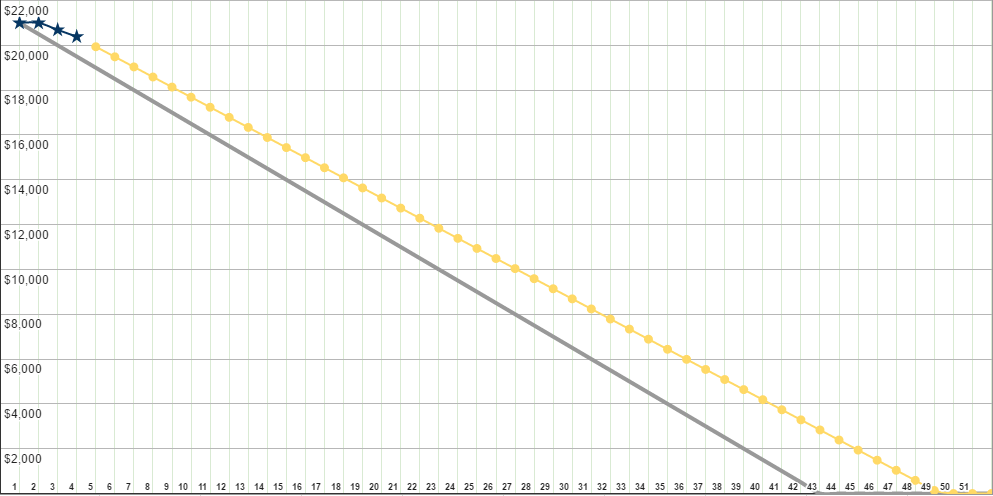 The state of our WARP CORP continues to hold steady at ~really god damned good~
The

Extinction-Level-Event (ELE)

 is now ~46 weeks away. Remarkable!
An errant Comcast payment aside, this was another good week. All my planning and saving is apparently paying off, which is good! Maybe I wasn't so crazy after all.
Maybe.
The end of this week marks the ~1 month mark since I started this venture. At first time went by slowly, but now it's barreling down the highway as things settle in. There's a long way to go until I reach the end of wherever this thing is taking me, but it sure feels closer now than it ever has.
SPRINT GOALS
Last sprint may have been the first one where I actually laid out what I hoped to achieve and – by god! – I actually did it! Let's see if I can continue building on that success, however brief.
A new were-release is out this Friday, and for me that's going to serve as a great motivator for focusing on tangible content. Last week was great, but it was very technical and very refactor-heavy – it's fun to work on behind-the-scenes stuff, but it's only fun for me, not for players.
Here are some goals that I think are achievable and provide some good bang vs. buck for the upcoming release…
Focus on UI elements, especially related to calendars and menus
Create little 'proof of concepts' of seasonal changes
Add the 1st draft run of Overflow, a central location that will be visited throughout the game
Look forward to a new version to play with by Friday. Who knows – I might deliver you an actual game! Wow!